Discussion Starter
•
#1
•
Hey all, I told you I'd make you sick of seeing my Maverick, and I meant it. As you probably expected, it was not long before I tore into it (it is in a thousand pieces in the garage right now, waiting for some electrical bits I ordered, as well as a new belt and fluids & stuff). As I said before and showed on the Kodiak I'm a "maker" of sorts - I can't bring myself to buy something I can make, and if I can't make it I'll learn how or break things trying. Before I bought this 2014 Maverick two weeks ago I was actually looking for a Commander, but the Mav was a good deal so I bought it instead. One of the things I liked about the Commander was the rear storage. The rear rack on these Mavericks might have their uses, but not for me, so I decided to build a trunk for it. Also, I'm hoping a trunk back there will help cut down on the noise inside the car.
As you can see, not gonna hold much on that rack: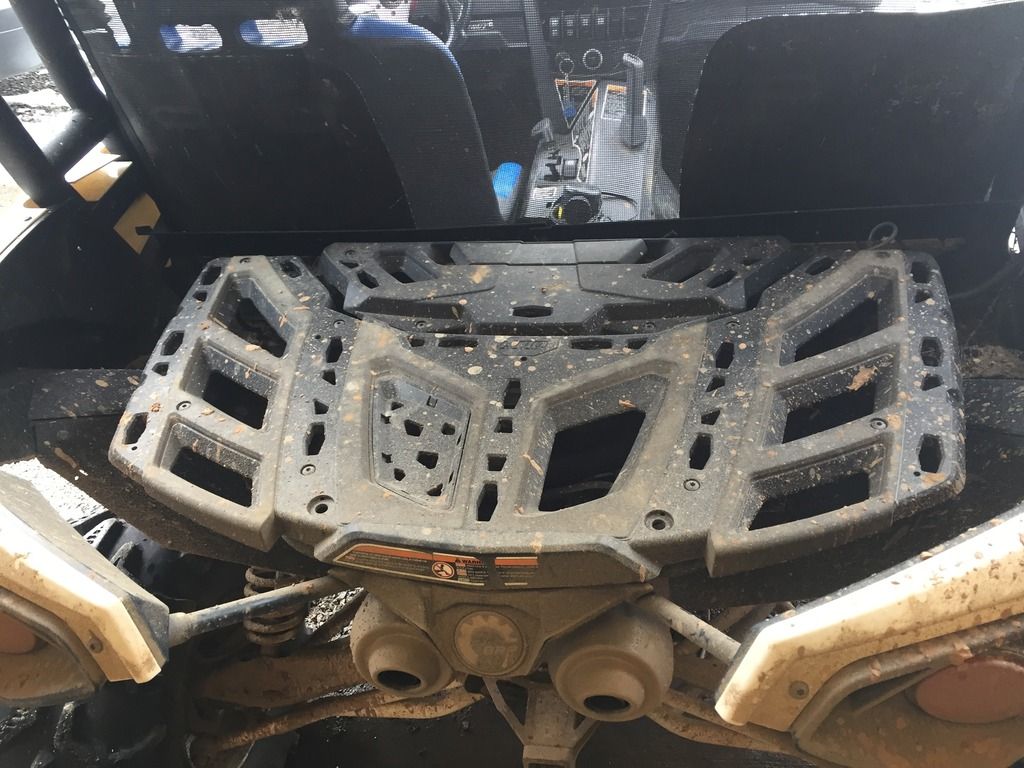 First, I made up a cardboard template for the basic shape of the trunk.
Then the base was cut out. The "tail" on it was originally intended to help direct some exhaust noise down, but as you'll see in later pics I decided to make it useful: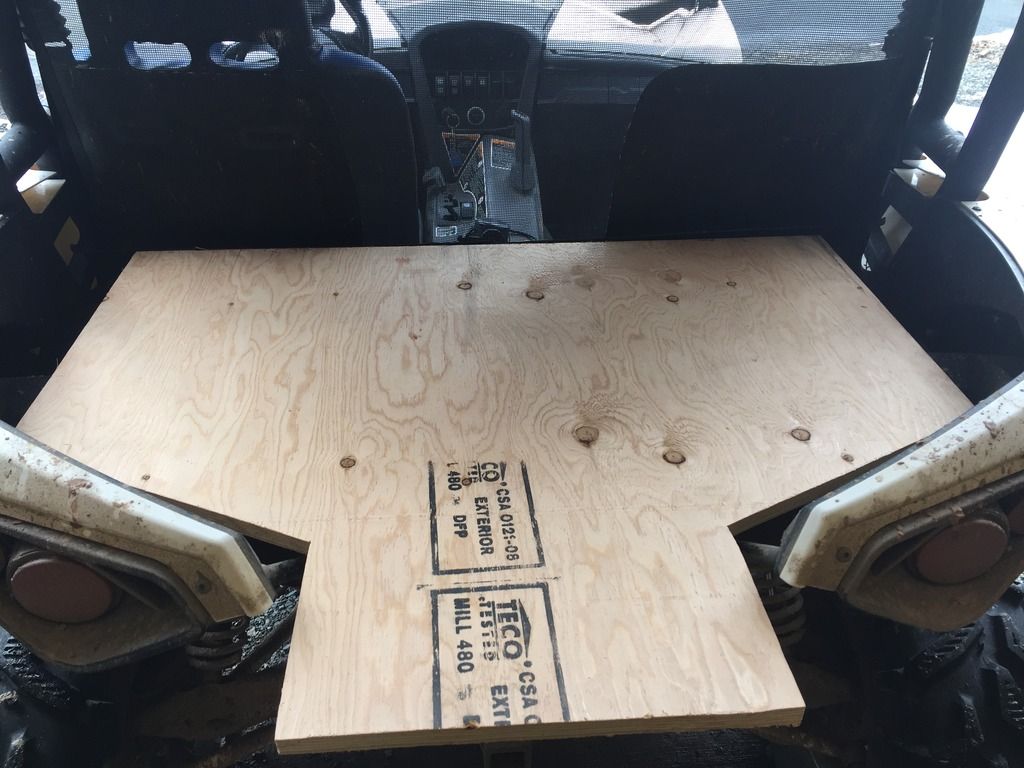 With the base cut it was time to make some sides. I'm not a carpenter, so the angles for the cuts were sheer guesses. Worked out pretty good - these sides are just mocked up, nothing is screwed together yet: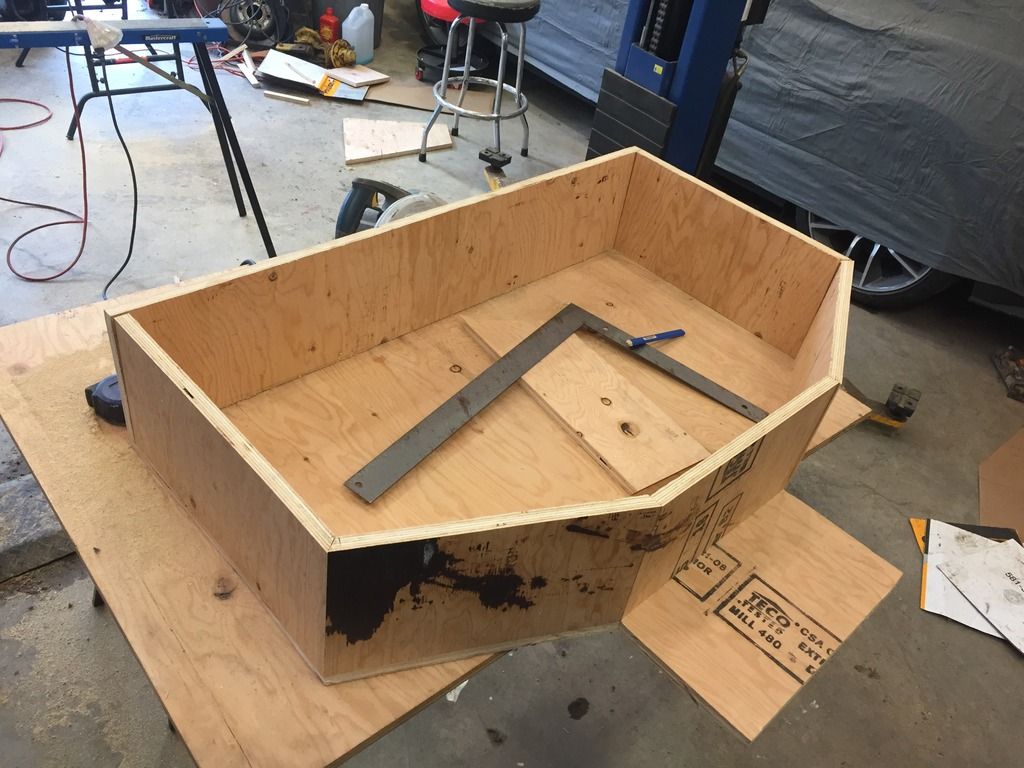 Sides screwed & glued. Time for a test fit: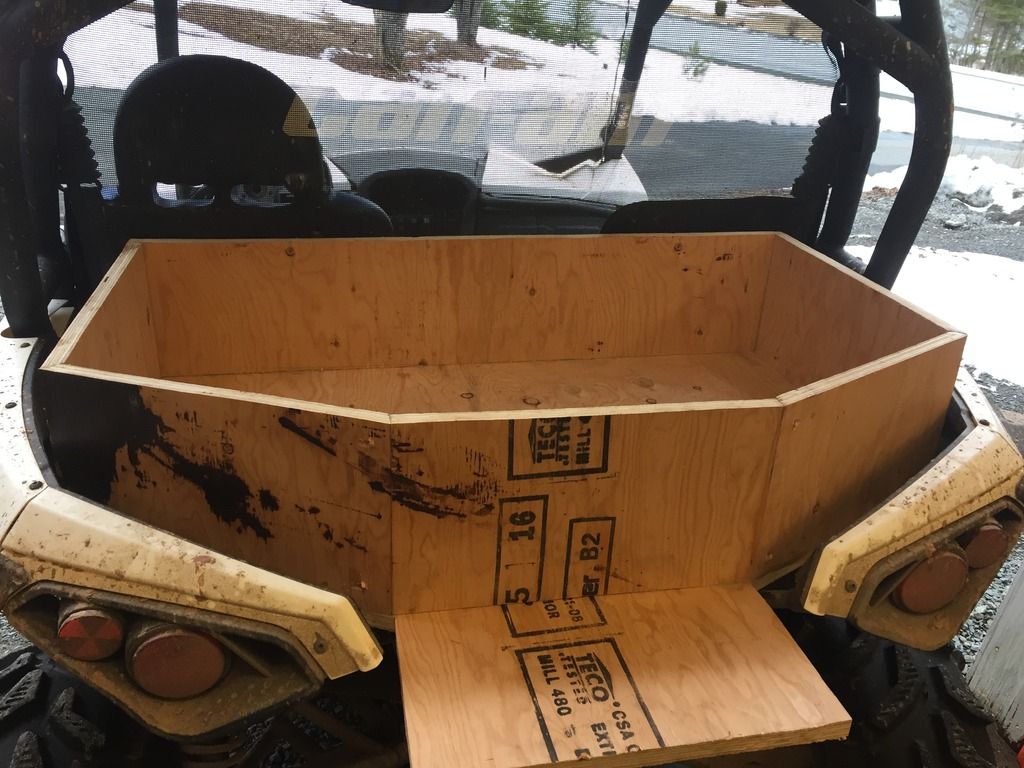 Here's where I decided to make that tail functional. It will hold my emergency gas can and gives me a place to hang the license plate: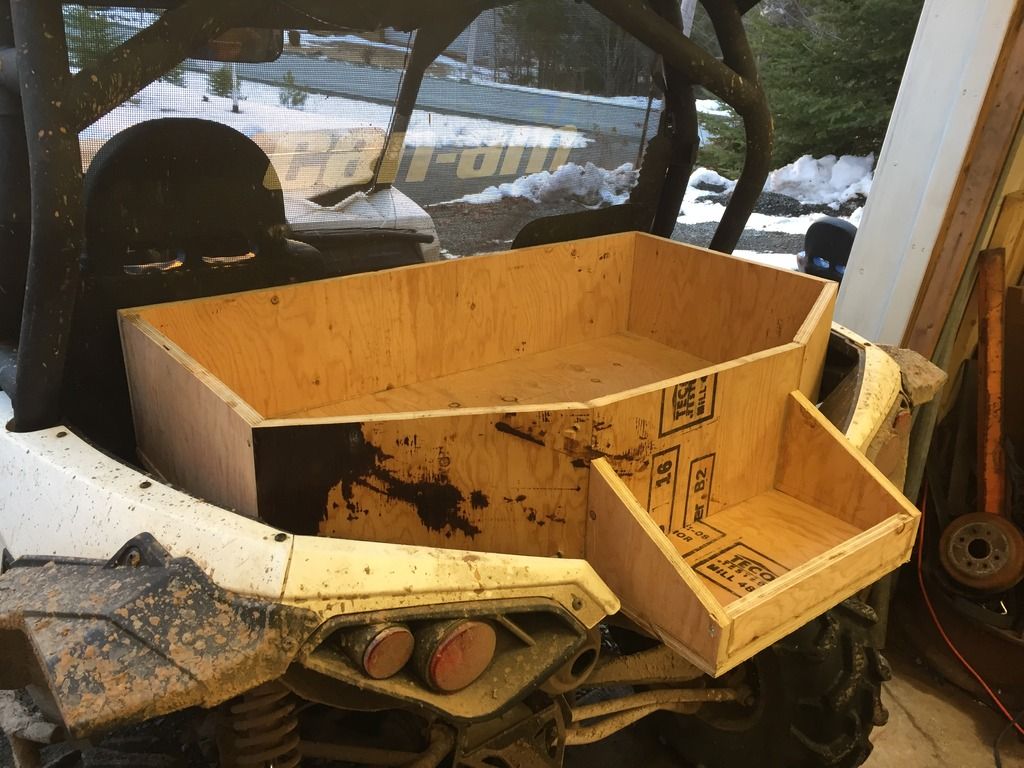 Lid made up and attached: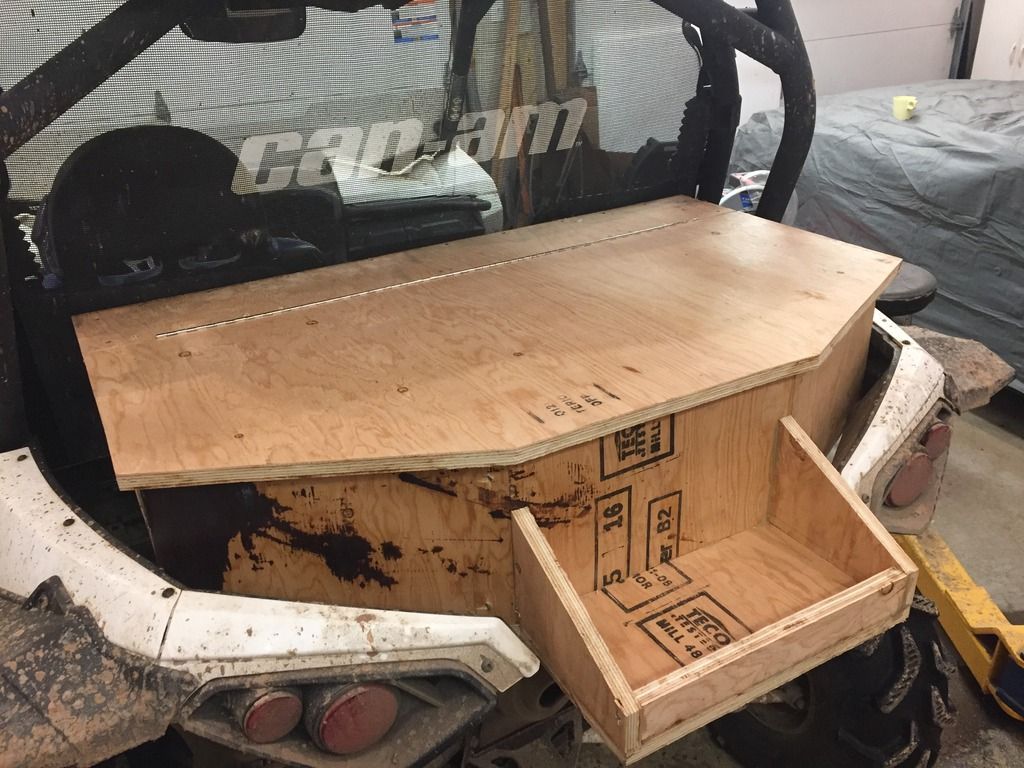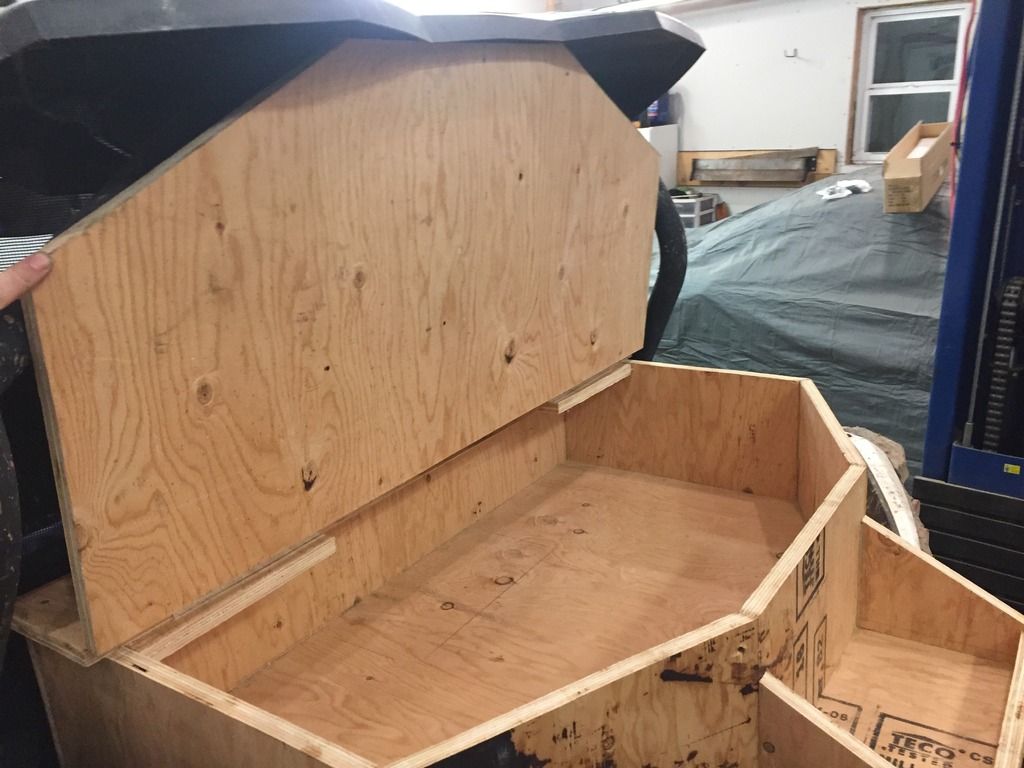 Here's what the tail is used for. The license plate will actually be mounted a little higher once the thing is finished:
...And today I painted it. Two rattle cans full of rubberized rocker guard, then a nice thick coat of Tremclad: